Building dream experiences through Portraiture
Gift A Boutique Dream Experience
wrapped beautifully in a holiday box to be set under the tree or next to the menorah.  Whether your tween or teen has dreamt of being Clara in The Nutcracker or Alice in through the looking glass together we can make her/his dream come true through portraiture.  
Whether she wants to go back in time to a time where she could be a part of the historical picture such as The Dutchess Anastasia or Amelia Earhart crossing the barriers in the 1930's,  we can make that happen through portraiture.    
Whether she/he wants to go back in time to create a timeline from a distant relative or in the mills of their immigrant great – great grand mother/Father, we can make that happen through portraiture.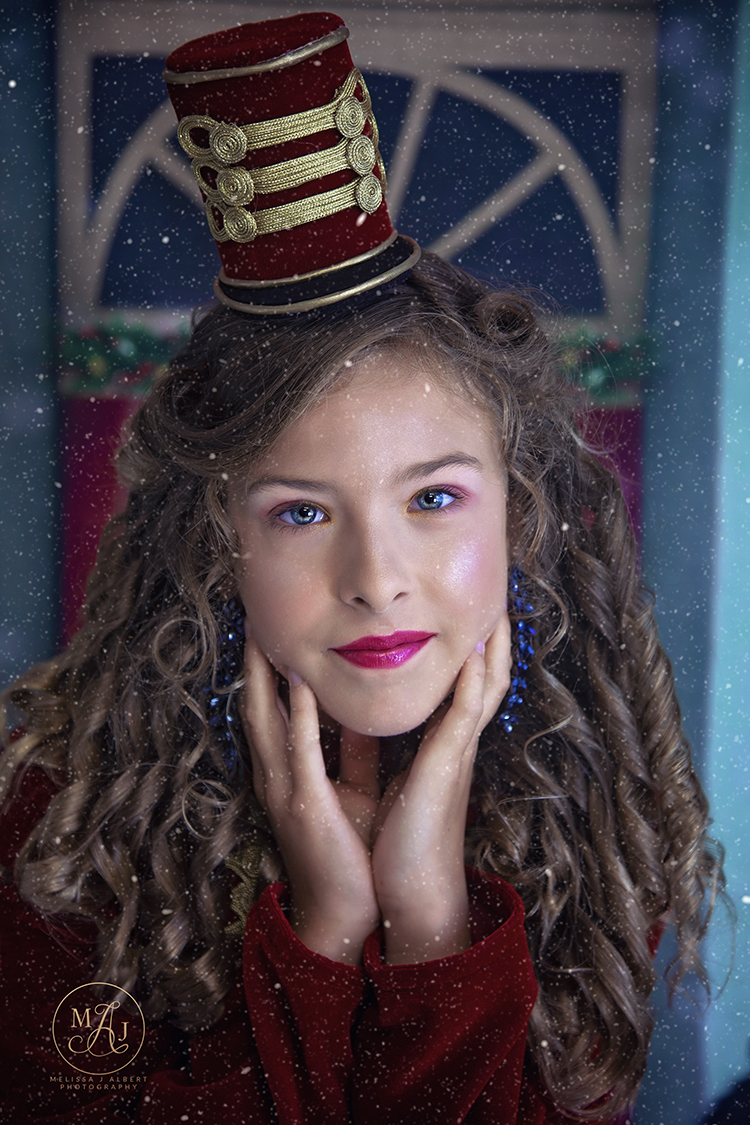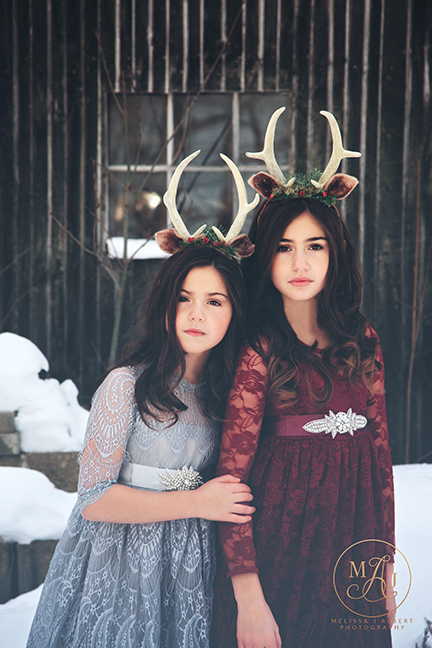 Stylized Holiday Dreams
Melissa creates a dream portrait for all your holiday needs.  Whether you are looking for location or studio creatives for your tweens/teens Melissa works with you to make sure that it is sheer perfection for your walls and their memories.
These boutique sessions make for a great holiday card, dream book for grandparents and you.  
Your investiment is determined by your and your theme.  Whether you borrow a look from the Tween/teen couture closet or we order one specifically for your needs each piece is purposely chosen by Melissa for your needs. 
Hammond Castle: Melissa created a dream experience for a tween to be Belle for a day.
Steam Punk Teens Experience
From bolo's to gear belts each look is designed specifically for your look.
"Melissa is just absolutely wonderful. We first met when I did make up for a photoshoot of hers and we quickly became close friends. She has photographed my daughter, nieces and cousins and NEVER disappoints. Her level of imagination and creativity is well beyond any photographer I have used in the past. She will treat you like family and make you feel extremely comfortable. Her talent along with her amazing spirit is outstanding. I would recommend her for any event you have or just for memories. Couldn't be happier and I cant want to use her services again."
"Melissa is absolutely AMAZING! She is incredibly talented at capturing the spirit and essence of a person. Melissa has been creating stunning portraits of my family for over 8 years. The Fairy Garden photo shoot at the Botanical Gardens, and the mermaid beach photo shoot at Popham were 2 of our favorite location sessions. Melissa took the time to hand make crowns for my girls, bring fancy paper and pens to write to the Fairy Queen, used old books about Fairies to create the perfect portrait…and even gave the girls their very own wings. I wish you could have seen their faces when they saw their portraits and they had wings just like the fairies, what a special moment they (and I!) will remember forever. Melissa is warm and engaging and has a way of making children and adults feel comfortable in front of the camera. I highly recommend her services, her talent and the special moments and portraits she creates is truly priceless and will last your family generations."
"Our daughter Carissa had her senior pcitures done by Melissa. It was really important to Carissa that her pictures reflect who she is, and not jsut have some pretty pictures.  When we first met with Melissa to discuss the plan for her pictures, it was clear right away that this is something that is also important to her and what she is interested in, and who she is.  Melissa came up with a plan to get the different aspects of her personality.  We are absolutely thrilled with how her pictures came out.  Our daughter really enjoyed the whole process- Melissa made her feel so special.  We are all 100% satisfied with our whole experience. "
Let's Build Something
info@melissajalbertphotography.com
150 Congress Ave. Ste. P, Bath, Me. 04530
 (207) 389-4246