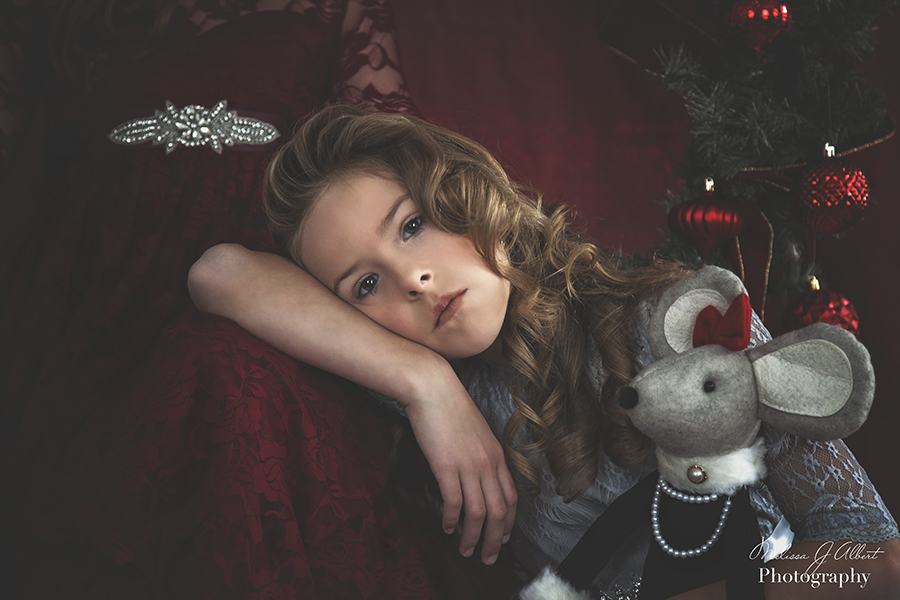 "The children were nestled all snug in their beds, while visions of sugar plums danced in their heads." Verse by Clement Clarke Moore has always been my favorite from the poem Twas The Night Before Christmas.  I remember reading the children's Christmas book as a young girl.  Every time I got to that phrase I would immediately try to imagine what the sugar plum fairies looked like dancing in my head.  Funny right! (insert giggle here and a smile because that is what is happening while I am sharing this with you.) I found myself becoming infected with the holiday spirit. The dreams of making snow angels, the colored lights sparkling as I laid under the Christmas tree. The tinsel that swayed back and fourth from the cool breeze in our apartment I grew up in as a child.  These memories are invoked by that poem.
 Then when I had two girls of my own, I wanted to pass down the tradition of wonder.  I created the environment to ignite their imagination of Santa Claus and the story of  Twas The Night Before Christmas.  Flash forward 25 years and here we are, the child's imagination wrapped in a beautiful dream world for the holidays has always made me swoon. Even more so the first time the tweens and children see the studio transformed into the magical world is what brings joy to my heart. Their eyes widen, the corners of their mouths turn up, then a huge smile.   It is the experience of the dream that parents get to watch and become a part of. The girls were excited to sit on the huge wreath swing decorated in red bulbs and velvet ribbon.  
They were spoiled with curls, lace and yes mice dolls.  Why Mice dolls you wonder?  Well it is simple if I were going to have an American Girl Doll and the Christmas magic transformed her it would be a mouse.  She is dressed in velvet, pearls, fur collar and a plaid skirt.  She is ready to go out Christmas Caroling with her big sister.  Or ride the Candy Can Trolley.   I love seeing their faces when they get their books, the parents faces as they see their Holiday Portrait for the first time hung above their mantle.  Then fast forward 25 years when the children are the ones lighting the trees, hanging the wreaths and yes sharing the portrait memory with their children for the first time.  A childhood memory of splendor, imagination and holiday cheer always brings a world of wonder back to them through a portrait as they hang it in their home for the holidays. 
Now I am ready for Hot Cocoa, peppermint stick and your family!
Creatively,
Melissa